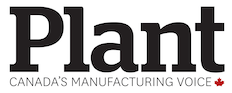 RICHMOND, B.C. — Cryopeak LNG Solutions Corp. has begun construction of a new liquefied natural gas (LNG) plant located in Fort Nelson, BC, capable of producing up to 90,000 gallons of LNG per day.
Cryopeak says its new facility is the first fully funded and permitted LNG production facility in the Fort Nelson area.
The production facility will be the closest LNG production point to northern Canada and portions of Alaska. Cryopeak says a key feature of the plant design incorporates a new truck loading system that optimizes loading of LNG Super-B tankers.
"We are excited to now have permits in hand and shovels in the ground," said Calum McClure, CEO of Cryopeak, in a prepared statement.
This project will allow communities and remote industries to secure a lower cost and a more environmentally sustainable fuel source, according to Cryopeak.
Business opportunities for local construction workers, service companies, and operations personnel will become available for the construction of the facility, and for the distribution of LNG to northern Canada from a new transportation hub, located within the municipality of Fort Nelson.
Cryopeak says it is partnering with Fort Nelson First Nations to develop business opportunities associated with the project.