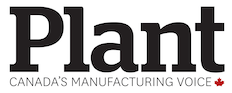 CALGARY—Crescent Point Energy Corp. named Craig Bryksa as interim president and chief executive, replacing long-time CEO Scott Saxberg.
The company says the change at the top was part of a transformation plan.
Bryksa was most recently responsible for overseeing Crescent Point's Shaunavon, Uinta Basin, North Dakota, Viking, Swan Hills and other Alberta resource plays, including the East Shale Duvernay, a swath of land containing natural gas and oil between Red Deer and Edmonton.
In announcing the change, Saxberg said it in statement that "after 15 years as the CEO, it's time for me to move on."
Earlier this month, Crescent Point shareholders rejected a dissident slate of directors that was put forth by Cation Capital Inc. which had been critical of the company.
Saxberg vowed at the time to work harder to address the complaints and has defended his company's record against Cation's charges that attribute Crescent Point's poor share performance to unwise spending decisions and overly generous executive pay.