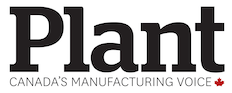 CALGARY — Crescent Point Energy Corp. says it has acquired a significant stake in Alberta's promising East Shale Duvernay light oil region, amassing a total of 142,000 hectares of drilling rights for about $112 million.
The Calgary-based company is the largest oil producer in Saskatchewan and has assets in North Dakota and Utah, but had not until now taken a large presence in its home province.
CEO Scott Saxberg says the company picked up acreage in west-central Alberta throughout 2017 to add to an initial land base acquired with other assets when it bought Legacy Oil + Gas Inc. for $1.53 billion in 2015.
National Bank analyst Travis Wood says Crescent Point is now the "dominant" player in the East Shale Duvernay with a bigger land base than Raging River Exploration Inc. with 100,000 hectares and privately held Vesta Energy with 80,000 hectares.
Crescent Point says it has backed two partner-operated wells in the region that generated "impressive" initial oil flows. It plans to drill four operated wells in the region this year.
Saxberg says Crescent Point will continue to build its operations in the US, with its five-year plan calling for a doubling of production to 80,000 barrels of oil equivalent per day mainly from the Uinta Basin in Utah.