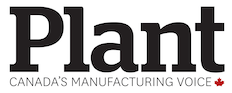 OTTAWA—The federal government's financial adviser has raised the possibility of the Canada Pension Plan Investment Board becoming involved in the Trans Mountain pipeline project but there's been no political pressure applied, CPPIB chief executive Mark Machin told a parliamentary committee Monday.
The Toronto-based fund manager and its peers will likely take a look at the stalled Trans Mountain project because there are a limited number of investment opportunities of its magnitude, but CPPIB has yet to begin a formal analysis or receive any confidential information, Machin told Commons finance committee.
His testimony came less than two weeks after the government announced it would buy the project for $4.5 billion from Kinder Morgan, to ensure the pipeline will be completed, with the intent of selling it at a profit in time.
Machin insisted, in answer to a question by Conservative MP Pierre Poilievre, that there had been no contact between CPPIB and Finance Minister Bill Morneau or any other member of the Liberal government.
But Machin said that CPPIB has been approached by Greenhill & Co., a small investment bank that has been hired to advise the government on selling the Trans Mountain project.
"I believe they've approached every—a lot of—funds domestically and internationally," Machin said.
"At this stage, we haven't done any analysis. We're still evaluating the situation. Obviously, we have an obligation to investigate and to assess any major investment opportunity that comes along. And to fully understand all of the risks, all of the potential returns and understand the fit for our portfolio as well."
The issue of political pressure is relevant because the CPPIB was set up in the late 1990s to be an independent manager of funds on behalf of the Canada Pension Plan, an employer and employee-funded retirement system.
As of March 31, when CPPIB's financial year ended, it managed a fund with $356.1 billion in net assets, up from $316.7 billion at the end of fiscal 2017 and $278.9 billion at the end of fiscal 2016.
Morneau has predicted the Trudeau government will have no difficulty selling the Trans Mountain pipeline expansion project after uncertainty about its future is resolved.
The federal government's hand was forced by B.C. Premier John Horgan, who is waging a court battle over the federally regulated pipeline, which would carry diluted bitumen from Alberta's oilsands to a sea port near Vancouver.
Machin told the finance committee that the Canada Pension Plan Investment Board has a mixed track record with pipelines and will use its usual approach when deciding whether to put money into Trans Mountain.
In general, he said, a major factor to consider is regulatory risks—pointing out that CPPIB and its co-investors in a European pipeline were caught by surprise when the Norwegian government made a significant change in the tariff regime—or pricing structure—shortly after the deal closed.
"We've been in legal proceedings for a number of years now," Machin said.
"That is part of the regulatory risk. It's a really critical part of due diligence to understand regulatory risk for any infrastructure investment."
The federal government decided to buy Trans Mountain after Houston-based Kinder Morgan threatened to walk away from the pipeline expansion due to political uncertainty, particularly because Horgan's New Democrat government said it will do everything in its legal power to stop the pipeline because of unresolved environmental concerns.
Machin told the committee that the CPPIB hasn't made a formal evaluation of Trans Mountain "purely because it's at an early stage and we haven't got any confidential information, or any information, to assess the situation yet."
The Ontario Teachers Pension Plan—another of Canada's independent retirement fund managers—indicated last week that it had a financial obligation to take a look at the potential of Trans Mountain.