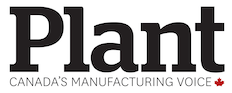 LA POCATIERE, Que. — The Quebec government will introduce a bill to thwart any legal challenges to Bombardier and Alstom being awarded an extension to a contract for the renewal of Montreal's subway car fleet, Premier Philippe Couillard said.
Couillard met with employees of Bombardier Transportation at its facility northeast of Quebec City in an effort to reassure them.
The Montreal-based transportation giant had voiced concerns jobs could be at stake without new business at the La Pocatiere plant, which houses the company's railway division.
The fate of the facility has been uncertain following the loss of a lucrative Montreal electric train contract and a lack of orders.
Couillard insisted any eventual Montreal subway contract would simply be the continuation of a current deal signed with a consortium of Bombardier Transportation and Alstom Transport.
A first contract to make 468 new Azur cars in La Pocatiere for Montreal's subway system ends later this year.
The premier said the province would first sign a deal with the City of Montreal for more cars before tabling a bill to secure the agreement.
Couillard said that plan for a bill has been vetted by the province's lawyers and that negotiations with Montreal officials are ongoing for details such as funding and the number of cars.
Opposition parties have been alerted to the Liberal government's proposed bill and are on the same page, Couillard noted.
The legislation should be adopted before the end of the current session in June.
The union has said that, until new orders are announced, at least 200 of the 615 employees in La Pocatiere are expected to lose their jobs temporarily by the end of 2018 once delivery of the 468 cars is complete.
Couillard's visit came a day after a groundbreaking ceremony for the electric train project, which is managed by Quebec's Caisse de depot pension fund manager.
The Caisse awarded the rolling stock contract for its $6.3-billion Montreal project to a consortium involving Alstom Transport Canada and a subsidiary of SNC-Lavalin.
No local content requirement was set by CDPQ Infra, the subsidiary of the Caisse leading the project.
On April 12, it was announced Alstom will build those trains in India.
Couillard said Bombardier, despite losing out on the Montreal contract, has other possibilities, including a proposed tramway in Quebec City and potential projects in the suburbs north and south of Montreal.