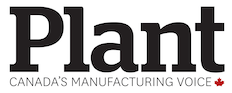 CALGARY — Seven Generations Energy Ltd. beat revenue expectations with fourth-quarter results boosted by higher production and prices for condensate, a premium-priced petroleum liquid produced with natural gas from its northwestern Alberta wells.
The Calgary-based company says it earned $83.6 million or 23 cents per share for the three months ended Dec. 31, compared with a loss of $105 million or 30 cents per share in the same period of 2016.
Revenue jumped to $615 million from $262 million.
CEO Marty Proctor linked the results to Seven Generation's status as Canada's largest producer of condensate, a light oil that is in high demand as a diluting agent that is blended with oil sands bitumen to allow it to flow in a pipeline.
The company reported production of 197,000 barrels of oil equivalent per day in the fourth quarter, up from 132,000 boe/d in the year-earlier period.
Condensate output averaged 63,700 barrels per day, an increase of 47% compared with the same period in 2016. It sold for an average of C$68.10 per barrel, up from C$56.96 per barrel a year earlier.
"We have a significant market advantage when it comes to our condensate, our most valuable product," Proctor said on a conference call.
"Alberta condensate demand is about twice that of Canadian production. It is a high-demand market that is not subject to the discounts we have seen on some of the Canadian crude grades and even the local natural gas markets."
The company says founder Pat Carlson has decided to step down as a director to pursue other business and philanthropic opportunities.