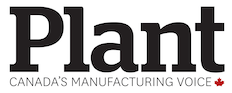 BEIJING — One in five foreign companies in China feels compelled to hand over technology for market access, a business group said, highlighting a key irritant in an escalating US-Chinese trade dispute.
The European Union Chamber of Commerce in China's report follows President Donald Trump's order for tariffs on additional Chinese goods in response to complaints Beijing steals or pressures companies to hand over technology.
Out of 532 European companies that responded to a survey, 19% "felt compelled to transfer technology in exchange for market access" despite Chinese assurances that it isn't required, the chamber said.
"China has pursued an implicit strategy of trading domestic market share for new foreign technology," the report said.
Trump is pressing Beijing to scrap or roll back technology development strategies its trading partners say include stealing or pressuring companies to give up know-how in violation of its market-opening commitments.
European companies have been bystanders to the US-Chinese dispute but share the complaints of their American counterparts about market barriers and unfair regulation.
Some industries had higher rates of companies reporting they felt compelled to hand over technology, according to the European chamber. That included 36% in aerospace and 27% in autos – both industries cited in Chinese plans to develop global competitors.
The survey was conducted in February and March, before the latest escalation in US-Chinese trade tensions.