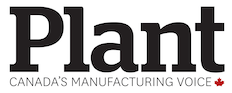 BEIJING — A Chinese government spokesman said an anti-dumping probe of imported US sorghum is a "normal case of trade remedy" following suggestions it might be retaliation for Washington's investigation of Chinese steel and other goods.
The Ministry of Commerce announced  it was investigating whether US sorghum was being exported to China at improperly low prices. That followed White House decisions to raise tariffs on some Chinese-made washing machines and solar power equipment and to investigate steel imports and Beijing's technology policy.
"I hereby just want to stress that it is merely a normal individual case of trade remedy investigation," foreign ministry spokesman Geng Shuang said at a regularly scheduled news briefing.
The Ministry of Commerce said it launched the probe of US sorghum after concluding large volumes and falling prices hurt Chinese producers. It could raise import duties or take other steps if it finds the United States acted improperly.
Businesspeople have suggested Beijing might target US agriculture exports if it wanted to retaliate in the event the Trump administration takes more severe actions on trade.
The White House is believed to be on the verge of announcing results of an investigation into whether Beijing improperly pressures foreign companies to hand over technology.
Beijing has accused US President Donald Trump of threatening the stability of the international trade regulation system by taking action under US law instead of through the World Trade Organization.
US-Chinese trade relations are "mutually beneficial," Geng said.
"We are willing to deepen reciprocal co-operation with the United States and continue benefiting the two peoples," he said. "We hope the United States will go along with China to make concrete efforts to this end."