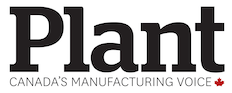 COLORADO SPRINGS, Colo. — Billionaire industrialist Charles Koch warns that Trump administration trade policies could trigger a recession.
The conservative activist lashed out at the Republican president's brewing international trade war as hundreds of donors gathered for a private retreat in the Colorado mountains.
Koch told reporters during a rare question-and-answer session that "protectionism at any level" is "detrimental."
Trump's approach could lead to a recession "if it's severe enough," he said.
The administration has imposed billions of dollars of tariffs on Chinese and Canadian goods and threatened billions more on America's allies in Europe. The White House last week announced plans to send $12 billion in taxpayer dollars to U.S. farmers to help ease the economic fallout.
The conservative Koch network, which has broken with Trump on immigration, government spending and trade, is promising to punish politicians in either party who support the tariffs.
Asked to respond to Koch's remarks, White House spokeswoman Lindsay Walters cast Trump as "a free trader."
"He believes that the best way forward is for all countries to get rid of unfair practices and move toward zero tariffs, zero non-tariff barriers, and zero subsidies," Walters said. "However, until other countries move in that direction, stop engaging in unfair practices, and start playing by the rules, the President is going to take tough action."