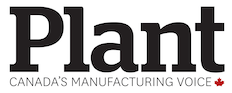 SMITH FALLS, Ont.—Canopy Growth Corp. has signed a deal to buy Ebbu Inc., a Colorado-based hemp researcher, in a stock-and-cash deal worth more than $425 million.
Under the agreement, Canopy will pay $25 million in cash and issue 6,221,210 shares to Ebbu.
The company will also pay up to an additional $100 million if certain scientific-related milestones are achieved within two years of the deal closing.
Canopy will have the option of making the milestone payments in cash, shares or a combination of cash and shares.
Shares in Canopy closed Monday at $73.75, up $8.85 or 13.64 per cent on the Toronto Stock Exchange.
The company says the deal will help its hemp and THC-rich cannabis genetic breeding program, as well as other parts of its business.
"Beyond the technological edge this transaction provides, we are pursuing this acquisition because Canopy shares Ebbu's core ethos of building consumer trust," said Mark Zekulin, Canopy's co-chief executive and president.
"We collectively believe consumer trust is achieved by driving the scientific agenda needed to build predictable, repeatable outcomes and layering on brand power."