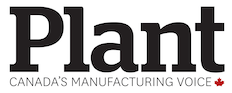 TORONTO — Liberal Premier Kathleen Wynne says it's "a healthy thing" that one of her candidates is planning a bid for her job as party leader if elected.
Wynne admitted over the weekend that she would not be premier after the June 7 election but declined to say whether she would resign as Liberal leader.
But David Henderson, the party's candidate in Leeds-Grenville-Thousand Islands and Rideau Lakes, told supporters he would vie for the job if he wins in his riding.
In a clip posted to his Facebook, Henderson said Wynne's weekend announcement means she has "effectively" stepped down as Liberal party leader following the election.
Henderson says he would put his name forward for the leadership in order to help rebuild the party, which polls suggest could lose significant ground in the election.
"Tradition has it…that means a leadership change post-election," the Brockville, Ont., mayor told The Canadian Press on Tuesday.
Though he has not yet held political office at the provincial level – and is running in a Tory stronghold – Henderson said he believes he is qualified to succeed Wynne.
"I've owned my own manufacturing company for 20 years and I've built it up," he said. "I've been 12 years as a mayor of a city…I've been on just about every board."
"I have to think if you stack that up against the credentials of Doug Ford, who's the current leader of the Conservatives, I'd say I come out OK in that comparison," he said.
Ford, a former Toronto city councillor and businessman, has repeatedly touted his experience running the family company in painting himself as the only leader capable of cutting waste at the legislature.
Wynne's weekend plea appears to be resonating with some voters, Henderson said.
"We had been getting resistance about some of this antagonism towards the premier and now there's a little bit of confusion and that confusion is starting to recognize that, OK, if that's not a concern then the big concern is Doug Ford," he said.
"And if our riding, which is a traditionally Conservative riding, which will never elect an NDP candidate, wants to stop Doug Ford then it has to be a Liberal vote. And that message is starting to form," he said.
When asked Tuesday about the Liberal candidate's comments, Wynne said she encouraged ambition in her ranks.
"I think that it is healthy in a democratic system to have people who aspire to lead, people who aspire to higher office, I think that's a healthy thing," she said.
"And I hope there are other Liberals in the province who, somewhere in the back of their mind, are thinking, 'One day I might want to be the leader as well."'