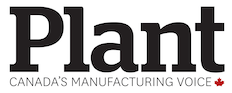 TORONTO — Canadian toy maker Spin Master Corp. is suing industry giant Mattel, Inc. in California in the next stage of a high-stakes battle to defend its rights to a patented mechanism used in its Bakugan transforming robots.
The Toronto-based company's claim, filed April 24, asks a US district court to recognize the validity of its patents and seeks an injunction preventing Mattel from using the patented mechanisms used in its Mecard transformable toys.
It's also asking for unspecified compensation for losses that it claims will result from Mattel's launch of the Mecard toys.
"Spin Master will suffer and is suffering irreparable harm from Mattel's infringement of Spin Master's patents due to, among other things, lost business opportunities, lost market share, and price erosion," according to court documents.
Mattel Inc. has not filed a response to the allegations with the court and has yet to reply to requests for comment.
Spin Master's Bakugan toys were launched in 2007 in conjunction with a Japanese-Canadian anime series called Bakugan Battle Brawlers and, according to the Toronto company's claim, global sales reached more than US$1 billion.
Last year, Spin Master announced plans to refresh the Bakugan brand, with a reboot of the anime series slated for release in the 2019-20 timeframe.
It claims that Mattel launched the Mecard line of transforming toys in the US in late March or early April this year, although the toy line and associated anime series were available earlier in South Korea.
In March, an article by Lauren Orsini in Forbes business magazine declared that Mecard could be the "the next 'it' toy from Asia" on a scale comparable to Pokemon and Yokai Watch, judging from its success in South Korea
Spin Master alleges that the Mecard toys infringe on at least two US patents, one issued in 2013 and the other issued this year in January. None of Spin Master's claims has been proved in court.
The company says three other patent suits were filed last year by Spin Master against Mattel in Canada, Mexico and Australia.
Records from California Central district federal court show Spin Master also filed a similar suit in February against Alpha Group US LLC, alleging that its Screechers Wild! line of transformable toys infringes on one of its patents.