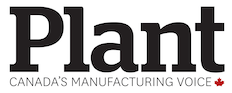 OTTAWA — The potential trade war between the US and China has the global economy on edge, as escalating tariff measures on both sides threaten economic stability and the sectors that rely most on global growth.
April 4 saw the Chinese government issue a US$50-billion list of more than 110 US goods that could be subject to tariffs, responding to US President Donald Trump's tariff list out late Tuesday of US$50 billion worth of Chinese goods that will be subject to a 25% tariff. The potential tariffs are on top of the US tariffs imposed on steel and aluminum that China has already responded to.
Here's a look at the Canadian sectors that may see the biggest knock-on effects:
Industrials. The potential slowdown could hit firms that rely on the construction and building activity that comes with economic growth, especially those with greater international exposure.
Base metals. Prices for key industrial metals like iron ore and copper have already dipped on fears of the trade war and could drop farther still as any slowdown in the global economy would hit at the margins.
Energy. Slowing growth could have a knock-on effect on oil demand, with crude prices dipping after the latest tariff announcement. Shares of smaller producers and service companies that rely on continued growth have been hit, while large producers which are focused more on steady production than growth have been more isolated from such dips.
Agriculture. With Chinese tariffs targeting US agricultural products like apples and soybeans, Canadian producers are concerned that US output will start flooding north in search of markets. Ontario apple farmers have already raised alarms at the potential effects on prices while Soy Canada says the tariffs will cause global disruptions and uncertainty.