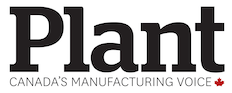 CANCUN, Mexico — Canada will use its presidency of the G7 to try to persuade the world's richest and most industrialized countries to adopt ambitious goals for plastics recycling and waste reduction.
"We are looking at a zero-plastics-waste charter," Environment Minister Catherine McKenna said Wednesday from Cancun, Mexico, where she was at an international conference on the world's oceans.
The idea of a plastics charter was first broached by Prime Minister Justin Trudeau earlier this year. The G7 is to meet in Quebec in June.
McKenna said a plastics charter could go further than the European Union's plan to recycle at least half of its plastic packaging by 2030.
"We could build on goals like having 100% reusable, recyclable or compostable packaging," she said in a telephone interview with The Canadian Press.
She said the time is right to take action. Major multinational companies such as Coca-Cola and Unilever have been working toward having all their plastic packaging meet those requirements by 2030.
"There's momentum from the business community, the environmentalists, from other governments, to actually take action on plastic and keep it out of the ocean."
Canada will also try to talk other countries into banning microbeads – tiny pieces of plastic found in products such as toothpaste and shower gels.
McKenna wants to stir interest not only in the G7, but also more broadly in G20 countries.
Industrialized nations could help others improve their waste management, she suggested.
"We know that developing countries need more support."
Consumer and business education could also be part of the solution. Businesses, for example, could be encouraged to adopt standard packaging to make recycling easier.
It would be up to individual countries to decide how to implement the goals of zero plastics waste, said McKenna. In Canada, the federal government could provide resources to municipalities to improve recycling.
"We can help drive the change as well."
Plastic waste in the ocean is becoming a major environmental issue.
It's estimated as much as eight million tonnes of plastic ends up in the world's oceans each year – the equivalent of about 630 billion single-use plastic water bottles.
Canadians contribute their share. One estimate suggests nearly three billion plastic bags are used annually in Canada.
Not just the oceans are at stake.
In 2014, a government of Ontario study found up to 6.7 million particles of plastic per square kilometre in Lake Ontario near Toronto.
Louie Porta of the environmental group Oceans North, who is at the conference in Mexico, said Canada's effort is being welcomed. Other countries and businesses are looking for someone to step forward on the issue, he said.
"Without leadership, we potentially lose the momentum to bring those entities together," he said. "They're willing to come to the table, but someone has to create that table."
Porta said any plastics charter would need to work for both large industrial economies and developing countries, where the problem is most acute.
Canada, with its big cities and small, remote communities, is well placed to lead, he said.
"If you can get solutions to work in the Arctic, you can get solutions to work in the South Pacific."