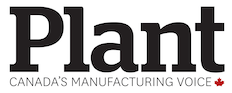 OTTAWA — First Nations leaders say they have not been properly consulted about the prospect of a nuclear waste disposal site being established northwest of Ottawa near a prominent nuclear research centre.
Environmental groups also say the controversy over the site near Chalk River, Ont., illustrates the fact that the federal government lacks suitable policies to regulate the handling of nuclear waste.
Glen Hare, deputy grand chief of the Anishinabek Nation, says his people were not consulted about the proposed dump site, which is located less than a kilometre away from the Ottawa River.
Representatives from local environmental advocacy groups say two other proposals for permanent radioactive waste – one in Manitoba and another in Ontario – contradict International Atomic Energy Agency guidelines.
Both the Indigenous and the environmental groups are calling on the agency to investigate Canada's waste management practices.
They took part in a news conference today that ended with a rally at Parliament Hill, and coincided with a discussion on radioactive waste and Canada's First Nations at UN headquarters.
"We cannot have open season to bury nuclear waste on our lands," Hare told the news conference. "The repercussions of it are too deadly. This is something we do not want to leave for our kids in the future."
Lynn Jones of the Concerned Citizens of Renfrew County and Area says Canada's history as a pioneer in the nuclear industry means it ought to be doing a better job of disposing of the byproducts.
"We have the expertise," Jones said. "What's lacking is political will and a commitment to pay for it."