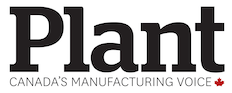 Bell Helicopter aerospace consortium gets $49.5M in federal funding
By PLANT STAFF
Industry
Aerospace
Manufacturing
Will develop next-generation helicopters that can fly with or without crews.
Bell and 18 industry and academic partners will integrate new technology that will enable helicopters to fly with or without a crew on board. The aircraft will also be more energy-efficient and reduce noise.
The collaboration is projected to create or maintain more than 300 jobs in Canada, contribute almost $178 million to Canada's GDP over the next five years and strengthen Canada's position as a world-leading centre for innovation.
The partners include Pratt & Whitney Canada, CMC Electronics, Esterline Technologies Corporation, several small and medium-sized businesses, and nine Canadian universities.
Bell and its partners are investing more than $125 million in the project.
MONTREAL — An aerospace consortium in the Montreal area led by Bell Helicopter Textron Canada Ltd.is getting $49.5 million in federal funding to develop next-generation helicopters.