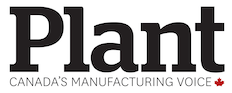 OTTAWA — Grim scenarios of collateral damage for Canadian consumers and businesses are emerging in response to escalating the US-China trade war.
The Trump administration has taken aim at China by imposing a 25% tariff on goods worth US $34 billion, but the worst is still on the horizon.
The US has announced a further round of tariffs on $200 billion worth of Chinese goods that could go into effect towards the end of the summer, after Congress takes a closer look at the implications in a round of hearings in five weeks.
All of that amounts to more economic pain for Canadian consumers and businesses, which are already coping with the effects of their country's own trade war with the US over President Donald Trump's imposition of steel and aluminum tariffs on Canadian imports.
Trade experts and analysts say it's too early to predict which specific products and sectors would be hit the hardest if the next round of US tariffs on China are imposed.
But trade specialists say that with so much of Canada's manufacturing sector reliant on Chinese products – bits and pieces that wind up in finished items made in Canada – there will be unavoidable consequences.
The pain could start at the Canada-US border, where American customs agents have the broad power to declare anything a Chinese product – even if it was made in Canada.
American customs officials have the discretion to declare any finished product to be of Chinese origin, even if only some of its parts are from China, said Cyndee Todgham Cherniak, a Toronto trade lawyer who has served as an adviser to the Tax Court of Canada.
The onus is on the importer to prove that a product is not Chinese, or "to prove the facts are other than assumed by the customs officials," she said.
"Even a Canadian-made make-up brush, a Canadian-made power cord – any of these items would be subject to 10% duty going into the United States."
And Canadian companies shouldn't expect American border agents to do them any favours, said Todgham Cherniak.
"The whole goal is buy American and hire American," she said. "So it doesn't bother the US customs agent that Canadian manufacturers will be collateral damage in the US-China fight."
If the Trump administration follows through and imposes more tariffs on a broader range of Chinese goods, fewer of them will wind up in the US. That means more potentially cheaper Chinese goods headed to other markets, including Canada, which is a disruption the government needs to address, said Lawrence Herman, a veteran trade lawyer who once headed the Canadian government's treaty law section.
"Chinese products are going to find their way to Canada one way or another. They're out there. They're being made," said Herman.
The government needs to come up with a scheme to enact "safeguard measures" or tariffs on those Chinese goods to counter their influx, he said.
The World Trade Organization allows countries to apply safeguards to prevent an influx of products that hurts domestic industry.
"We're talking about an unforeseen influx of products because of global developments," said Herman.
"There is an absolute risk of collateral damage. There is no doubt about that."
Wenran Jiang, a China expert from the University of Alberta, said there's no way for Canada to avoid the crossfire of an escalating US-China economic conflict.
"We're in the same boat as Japan, South Korea and other southeast Asian countries," said Jiang.
"We're going to be seeing collateral damage in the short term. In the long term, if the two countries don't back down, the issue for Canada will be, how do we position our industries?"
Canada also has a more fundamental problem: it dropped the ball on opening up a free trade negotiation with China late last year, said Jiang.
Prime Minister Justin Trudeau's ambitions of closer economic ties with China have largely been rejected by Beijing because of two developments, he said: Beijing rejected Trudeau's so-called progressive trade agenda, and it is angry at Ottawa for blocking the Chinese takeover of the Canadian construction firm Aecon on national security grounds, said Jiang.
There could be a silver lining for some Canadian companies if China retaliates against the US by making it difficult for American companies to do business, he said.
"If China stops ordering Boeing airplanes, potentially Bombardier might be on line to benefit."