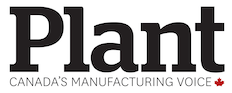 OTTAWA — The US needs to show more flexibility towards resolving "core" issues if it expects to get an agreement on the controversial trade deal sometime this spring, before looming political uncertainties set in, Canada's chief NAFTA negotiator said.
"There's obviously some significant gaps on many issues," said Steve Verheul, who was in Ottawa for a labour-focused roundtable discussion on the state of Canada-US trade.
There are "a whole range of chapters where we're not that far apart," Verheul said. "But on the core, most important issues, there is a significant amount of work still to be done."
Verheul reiterated the sticking points: the US positions on autos, a proposed sunset clause, access to US government procurement and the American desire to opt out of a dispute resolution chapter.
Verheul's blunt assessment appeared to fly in the face of the more optimistic note US Trade Representative Robert Lighthizer tried to sound during an interview with US broadcaster CNBC.
"I'm hopeful. I think we are making progress. All three parties want to move forward," said Lighthizer, the top US trade official.
"If there's a real effort made to try to close out and to compromise and to do some of the things we all know we should do, I'm optimistic we can get something done, in principle, in the next little bit."
Verheul was decidedly less bullish, saying Canada has yet to see "what the US means by an agreement in principle."
"An agreement in principle to our understanding means some sense of direction on the big issues, the important issues. We have not seen that from the US so far," Verheul said.
"If we're going to achieve that, we would clearly require some considerable flexibility in the U.S. positions."
RELATED
US NAFTA proposal pushes for higher auto wages in Mexico
Lighthizer hopeful of a NAFTA deal in principle soon
In an effort to get a speedy deal, the US appears to have backed away from one of its most contentious demands and is no longer insisting that 50% of cars be made in the US , and is now floating a different formula based on autoworker salaries.
In the early rounds, the Americans angered their Canadian and Mexican counterparts with a two-pronged proposal: on the one hand, drastically increasing the percentage of North American parts a car must have to avoid a tariff, while on the other hand insisting that half the parts be American. Other countries called that a non-starter.
Now, according to sources familiar with the latest developments, the US has offered to replace the 50-per-cent requirement with another idea designed to encourage American manufacturing: a formula that credits car companies for paying more than $15 per hour.
That would, by definition, favour manufacturing in the northern part of the continent – because Mexican auto-workers' wages average only a few dollars per hour.
Lighthizer also alluded to the political pressure of the continent's ticking electoral clock: "We have a short window because of elections and things beyond our control."
The democratic calendar means that a deal must be completed by June in order to allow ratification votes in 2018 – before the current Mexican government leaves office, and before the midterms potentially reconfigure the US Congress.
The Trump administration fears a failure to obtain an agreement within several weeks would mean talks would drag into 2019 and into a more uncertain political environment.
But the reason for the US hurry is spelled out in its own domestic trade law.
The law sets 195 days for consultations on a new trade agreement before lawmakers can vote. It so happens that the absolute drop-dead date for starting that 195-day clock, before a new Congress takes office on Jan. 3, 2019, is June 21 – the first day of summer.
One trade expert says the practical deadline is actually even earlier.
Dan Ujczo of the firm Dickinson Wright, said the real deadline is mid-May. That would allow time for a pause before the Mexican election July 1, leave room for procedural snags, and permit a vote before Congress leaves Washington at Christmas.
Lighthizer has also said he's seeking policies that lift Mexican wages to discourage cheap-labour outsourcing; he has mentioned, as one example, reforms to collective-bargaining procedures.