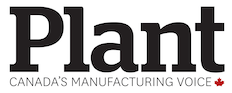 OTTAWA — The federal government says it is taking further steps to prevent foreign steel and aluminum from being dumped into the North American market just ahead of a US decision on whether to slap punishing duties on those products.
Canada, Mexico and Europe were exempted from import duties of 25% on steel and 10% on aluminum when they were first imposed in March, but those exemptions expire on June 1.
Finance Minister Bill Morneau said in a statement late on May 30 that Canada has expanded the scope of its country of origin marking regime for steel and aluminum products to better determine where they come from.
Morneau said this builds on new funding announced in late April of an initial outlay of more than $30 million over five years to hire 40 new officers to investigate trade-related complaints, including those linked to steel and aluminum.
That announcement came about a month after the Canada Border Services Agency was granted extra powers to identify businesses that try to dodge import duties and ship cheap foreign steel and aluminum through the Canadian market.
The latest federal attempt to ward off the tariffs coincided with a concerted effort by Canada and its European allies to try to stop the Trump administration from imposing the tariffs this week.
The Associated Press reported, however, that US President Donald Trump is planning to impose tariffs on European steel and aluminum imports after failing to win concessions from the European Union.
Two people familiar with the discussions said the administration's plans could change if the two sides are able to reach a last-minute agreement before the reprieve expires. The Associated Press report did not indicate if Canada would also be hit with the tariffs.
In addition to discussing the matter on May 30 with French President Emmanuel Macron, Trudeau also spoke by phone with the premiers of Ontario, Quebec and Saskatchewan.
The Prime Minister's Office said they "all agreed to continue to defend the Canadian steel and aluminum industry from unwarranted tariffs and to stand up for the best interests of all Canadian workers and businesses."
Foreign Affairs Minister Chrystia Freeland, who pushed the steel and NAFTA issues during her meeting on May 30 in Washington with US trade czar Robert Lighthizer, has also made it clear that Canada would retaliate if the duties are imposed.