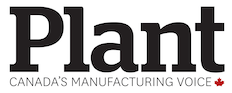 TORONTO — Brookfield Business Partners and Macquarie Capital have signed a deal to sell Australian oil and gas company Quadrant Energy to Santos Ltd. for $2.8 billion (US$2.15 billion).
The agreement also includes a contingent payment in connection with the recent significant Dorado-1 oil discovery and a royalty over all other future hydrocarbons produced in Quadrant's Bedout Basin tenements.
The sale is subject to certain consents and approvals including from the Australian Competition and Consumer Commission.
Quadrant is focused on the Exmouth and Carnarvon Basins off the coast of Western Australia.
Brookfield Business Partners and its institutional partners hold a 48.3% stake in Quadrant, while Macquarie Capital and its partners hold a 21.8%.
Wesfarmers and AMB Holdings each hold a 13.2% stake and Quadrant management holds 3.4%.