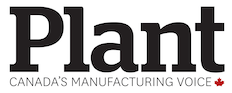 BRAMPTON, Ont. — A Brampton, Ont. manufacturer of roofing products has been fined $65,000 as a result of a workplace accident that resulted in a worker sustaining critical injuries after being pulled into the rollers of a laminator machine.
I.G. Machine & Fibers Ltd. pleaded guilty in Brampton court to failing to ensure a guarding device was in place on the machine to prevent access to the pinch point.
The accident occurred on Aug. 8, 2016 at the company's Brampton plant. The worker was operating the  laminator machine, which is designed to automatically heat-weld asphalt and fibreglass materials. The process involves feeding roofing material through large rollers to produce membranes for commercial roofing applications.
The worker's arms were pulled in while adjusting product that was being fed through the rollers. The machine had previously been guarded with an anti-nip bar , but it had been removed at the time of the inciden.
The court also imposed a 25% victim fine surcharge in addition to the fine for the section 25(1)(c) violation of the Occupational Health and Safety Act. The surcharge is credited to a special provincial government fund to assist victims of crime.