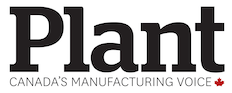 BOLTON, Ont. — A manufacturer of truck bodies has been fined $60,000 by a Caledon, Ont. court after pleading guilty to an Ontario Health and Safety Act violation resulting from a worker injured while using a grinder.
The worker, employed by Multivans Inc. in Bolton, Ont., was assembling a steel support frame for the bottom of a truck body. This involved cutting off two steel beams at an angle, using a grinder.
This kind of work can produce a source of ignition, such as a spark or open flame.
While cutting the steel beam, sparks caused the worker's clothes to catch fire, burning the four shirts and arm protectors. The worker was hospitalized.
A Ministry of Labour determined the manufacturer had not provided the worker with the proper fire-resistant apparel.
In addition to the fine, the court imposed a 25% victim fine surcharge as required by the Provincial Offences Act.