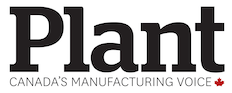 Bernier should decide if he wants Trudeau to win next election: colleague
By Teresa Wright
Industry
Government
Maxime Bernier
Tory immigration critic thinks maverick's anti-immigrant and anti-diversity tweets are offside.
OTTAWA—It's time for maverick Conservative MP Maxime Bernier to make up his mind about whether he wants to see his own party or the rival Liberals form the next government, caucus colleague Michelle Rempel said Wednesday.
Rempel, her party's immigration critic and herself an often outspoken voice around the Tory caucus table, was responding to a fresh batch of tweets from the Quebec MP calling on Canada to admit fewer immigrants and blasting his fellow Tories for telling him to "shut up."
"Max has never come to talk to me about immigration," Rempel told a news conference.
"I would also say my colleague has a choice to make—does he want Andrew Scheer to win or does he want Justin Trudeau to win?"
In his most recent tweets, which surfaced Tuesday and Wednesday, Bernier said he believes immigration in Canada is at "too high a level"—one where it "ceases to be a tool to economically benefit Canadians and it turns instead into a burden."
"It becomes essentially a big-government policy of social engineering for ideological and electoral purposes," he wrote.
Bernier has spent the last week and a half using his Twitter account to accuse the Trudeau government of promoting too much diversity and "extreme multiculturalism," and beating back anyone calling his approach to the issue into question.
---
Related: Scheer urged to kick Maxime Bernier out of caucus
---
---
Related: Heckle heard around the country offers sneak peek at 2019 campaign narrative [CanadianManufacturing]
---
He was at it again upon learning Rempel had scheduled a news conference for Wednesday to unveil the party's policy platform on immigration.
"After disavowing me last week for raising the issue and telling me to shut up, my colleagues have just realized that this is something Canadians find important and want to hear about? Great example of strong leadership!"
Try as they might to focus the discussion on policy, Rempel and fellow Tory MP Gerard Deltell found themselves fielding questions about Bernier's latest brazen display of open defiance and whether Scheer should remove him from caucus.
Rempel responded by saying the Conservative party welcomes open debate, noting she herself has publicly differed with her party in the past without facing calls to be kicked out.
"When you have different opinions, it leads to better public policy," she said, adding that usually those debates happen in more traditional ways—in particular the party's biennial policy convention, which gets underway Thursday in Halifax.
If Bernier wants to keep sharing his views on Twitter, Rempel added, he needs to think about who he wants to win the next election, currently scheduled for October 2019.
"I've made my choice. I would like Andrew Scheer to win and I am, as the shadow minister for citizenship and immigration, putting forward policy today that I think is winning policy.
"Others can make their choices accordingly."
Last week, Scheer said he has asked his team to work together but wouldn't say whether he'll take any action against Bernier. He refused to say whether he intends to take further action against Bernier, who represents the Quebec riding of Beauce.