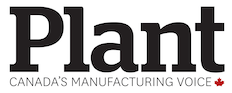 TORONTO — Beleave Inc. has completed construction and commissioning of a state-of-the-art industrial cannabinoid extraction laboratory at its production facility in Hamilton.
The biotech company said the laboratory design is based on collaborations with principal investigators at Ryerson University's Department of Chemistry and Biology. The work led to the development of a proprietary and large-scale industrial method for the extraction and purification of cannabinoid compounds from plant tissue.
The company has filed a patent application in the US and Canada for this process. It involves the activation, purification and extraction of cannabinoid active ingredients (including THC and cannabidiol) using only ethanol and other food-grade components, but no organic solvents.
The scalable process has been approved by Health Canada for cannabis oil production by Beleave's wholly-owned subsidiary, Beleave Kannabis Corp.
Initial production capacity will be 200,000 mL of cannabis oil per week and the company anticipates being able to scale up to 1 million mL by Q3 this year.