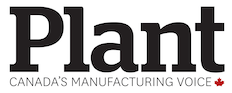 OTTAWA — The BC government is denying Prime Minister Justin Trudeau's claim that it has been mum on how Ottawa should reinforce environmental protections – and offering as proof a detailed list of six demands it says were provided to the federal government in February.
The list of items was provided to the federal Liberals right after BC warned it was considering whether to restrict the flow of diluted bitumen into the province should the Trans Mountain pipeline expansion be allowed to proceed, an official told The Canadian Press.
They include:
• Ensuring enough emergency tow vessels in response to increased tanker traffic off the BC coast.
• Specific plans to respond in the event of an environmental incident related to the pipeline.
• Improvements to make the pipeline itself safer.
• A compensation plan in the event of a spill causing the loss of public use of a marine environment.
• Improved research into the behaviour and cleanup of spilled diluted bitumen.
• Weaning marine coastal communities off diesel-fuelled electricity.
RELATED
Trudeau pledges money, new law to make Trans Mountain pipeline happen
Horgan still blocking Trans Mountain after meeting with PM, Notley
"Over the past year, particularly in February 2018, BC identified a number of gaps in existing spill prevention and response both on land and in our coastal waters," said the official, who spoke on condition of anonymity because they weren't authorized to speak publicly.
"These discussions were not limited to, but included, measures related to the Oceans Protection Plan."
On Sunday, following a meeting with the premiers of BC and Alberta over the Trans Mountain impasse, Trudeau said he was open to making additional investments and improvements in environmental protections for BC's coastlines – over and above the government's Oceans Protection Plan – to help mitigate the concerns of environmental opponents.
But since the NDP government was elected in BC last summer, it has "not specifically put forward proposals on how they would like to see us improve the Oceans Protection Plan," he said.
BC Environment Minister George Heyman wouldn't accuse Trudeau of lying outright.
"What I'm saying is we've been engaged with the federal government, there's been ongoing discussion and we've raised a number of issues," Heyman said.
"We've indicated to them the kinds of things we think would be helpful to prevent contamination of the coastline from a spill and a variety of hazardous products."
BC and Ottawa are on opposing sides of the Trans Mountain fight, with Trudeau's government insisting it has the necessary environmental policies in place in order to allow a pipeline expansion that Ottawa and Alberta agree is necessary to get maximum value for Canada's fossil fuels.
BC opposes the project, saying not enough is known about diluted bitumen. In January, the BC government said it would consult about the gaps in knowledge, hinting at the possibility of regulation to restrict the flow of bitumen into BC in the interim.
"We wanted that information so we could ensure the recommendations were put in place before there was any additional movement of crude oil," Heyman said.
The ongoing risk of delays has led pipeline builder Kinder Morgan to halt non-essential spending on the project until investors can be assured the project will be completed.
Trudeau said he has asked Finance Minister Bill Morneau to work with the company on a financial solution that would ease the risk to investors, while his government prepares legislation that would re-assert federal authority to make decisions about pipeline projects.
MPs in the House of Commons took part in an emergency debate Monday night, which was put forward by Conservative natural resources critic Shannon Stubbs.
Stubbs told the House the pipeline will provide necessary access to export markets for "landlocked, environmentally and socially responsible Canadian oil." She said it's crucial now, more than ever, and she accused the Liberals of killing Northern Gateway pipeline and Energy East, leaving Canada almost entirely dependent on the US.
Natural Resources Minister Jim Carr said the Trudeau government put interim guidelines in place to avoid pipeline dismissals by the previous Conservative government.
He said it was done by "increasing consultation, creating certainty for investors and avoiding the issues created by the Harper Conservatives that lead to the dismissal of pipeline approvals by the Federal Court."
"Let me be clear, we did this to ensure that pipelines weren't just approved, we did this to ensure that they would be built," Carr said.
Asked about B.C.'s rebuttal of Trudeau's claim, Alexandre Deslongchamps, a spokesman for Carr, said earlier Monday that senior federal officials travelled twice to BC in February to talk about the details of the federal oceans plan.
"These measures improve marine safety and responsible shipping, protect Canada's marine environment, and offer new possibilities for Indigenous and coastal communities," Deslongchamps said.
"In the course of these discussions, senior officials sought to understand BC's perspectives and presented ideas for further collaboration. We welcome further discussions with British Columbia on specific proposals the provincial government may wish to provide for consideration and on ways our governments can further work together."