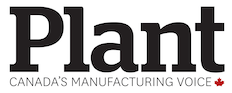 VANCOUVER — BC Premier John Horgan defended his government's position on the Trans Mountain pipeline today, hours after Finance Minister Bill Morneau said the federal government is willing to protect Kinder Morgan's investors.
Horgan says he is defending the interests of BC by joining two legal cases that are already underway over the project and asking the BC Court of Appeal whether the province has the right to protect its environment through a permitting system for hazardous substances that are transported inside its borders.
He says BC has not made provocative statements and it is up to the courts, not Morneau, to determine what is constitutional when it comes to allowing the expansion of a pipeline that ships diluted bitumen through the province.
Horgan made the comments after a speech to the BC Tech Summit, where he announced several government incentives for the technology industry.
Kinder Morgan has ceased all non-essential spending on the $7.4-billion pipeline project that would twin the existing pipeline between Burnaby, BC, and Edmonton.
Morneau said Ottawa is willing to "provide indemnity" to any Kinder Morgan investors to ensure the controversial project is able to proceed.