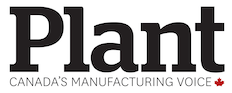 CALGARY — Baytex Energy Corp. and Raging River Exploration Inc. have signed a deal to merge operations.
The combined company, which will operate under the Baytex name, is expected to have production of approximately 94,000 barrels of oil equivalent per day from a diverse portfolio of oil assets that includes the Viking, Peace River, Lloydminster and East Duvernay Shale regions in Canada and the Eagle Ford region in Texas.
Under the agreement, Raging River shareholders will receive 1.36 common shares of Baytex for each Raging River Share owned.
The board of directors of the combined company will include six members of the Baytex board and four members of the Raging River board.
Neil Roszell, executive chairman and chief executive of Raging River, will become chairman of the merged company and Baytex chief executive Edward LaFehr will be chief executive.
The deal, which requires approval by Raging River and Baytex shareholders, is expected to close in August.