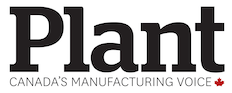 MONTREAL — Prime Minister Justin Trudeau says he told US President Donald Trump during a recent phone call that slapping duties on Canadian steel and aluminum would hurt ongoing NAFTA negotiations.
"I told the president that imposing tariffs on steel and aluminum does not help with regard to NAFTA," Trudeau said. "It has a negative impact on the NAFTA talks.
"To impose tariffs that would hurt workers on both sides of the border – it's not like that that we'll negotiate a better NAFTA deal."
Trudeau also said it was in part due to the hard work of Canadian officials that Trump exempted Canada from the tariffs last week.
"Make no mistake – this was a true Team Canada effort and it will continue to be, moving forward," he told a news conference at the Rio Tinto Alcan aluminum plant in Saguenay, about 250 kilometres north of Quebec City.
The prime minister is on a cross-country tour of aluminum and steel factories to demonstrate his government's support for workers in light of potential threats to those industries from the US administration.
Other stops will include Hamilton, Sault Ste. Marie, Ont., and Regina.
Asked what he would do if Trump changed course and slapped duties on Canada, Trudeau said, "we'll see when we get to that point."
"But I accept what the president said," Trudeau added, "that as long as there is a free-trade deal in North America there won't be tariffs."
Trump said he would temporarily exempt Canada and Mexico from global steel and aluminium tariffs while the three countries negotiate a new NAFTA deal.
"The exemption represented a positive step in the right direction but we still have a lot more work to do," Trudeau told the room full of aluminum workers. "We had your backs last week and we always will."
Canada is the United States' largest foreign provider of steel and aluminum, with about 85% of Canadian exports being directed to that country.
Quebec Premier Philippe Couillard spoke to reporters alongside Trudeau and said he wouldn't accept any undue pressure on the province's dairy farmers as a potential compromise in the steel and aluminum conflict.
Trump and his trade officials have signalled in the past they are looking for more access to Canada's dairy market within a renegotiated NAFTA deal.
Quebec has a supply management system regarding dairy, poultry and eggs, which imposes steep tariffs on those products entering the country.
"On our end we are going to vigorously defend supply management," Couillard said, adding Quebec's farmers have already given up market share for other recently negotiated trade deals.