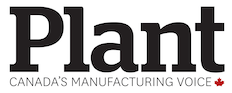 HALIFAX — A federal-provincial trade mission is heading to China this week with hopes of bolstering Atlantic Canada's presence in one of the world's largest consumer markets.
Federal Agriculture Minister Lawrence McAulay, Treasury Board president Scott Brison, and the premiers of Nova Scotia, Prince Edward Island and Newfoundland and Labrador, will join more than 70 businesses, universities, and organizations participating in trade shows and business-to-business meetings.
The aim is to promote Atlantic Canada's food, education, clean growth, and tourism sectors.
Brison said the co-operative effort is part of the Atlantic Growth Strategy launched by Ottawa and the four provinces in 2016.
"A regional approach, where the federal government helps support the work of our businesses in Atlantic Canada and the work of our provincial governments, can make a real difference and take the level of trade and opportunity over time to a new level," said Brison, a Nova Scotia MP.
He said the goal is to build on the trust and relationships that have been established in the Chinese market.
"That requires face-to-face interactions and meetings, and you can't just go there once, you have to go there repeatedly over a sustained period."
Nova Scotia Premier Stephen McNeil will be travelling to China for the second time this year – it will be his sixth trip overall.
According to the federal government, exports to China from Atlantic Canada grew 37% last year to more than $1.5 billion, with seafood exports having doubled in the past five years alone.
Chinese tourism is also on the rise, while Atlantic Canadian universities currently get more than 30% of their international students from the economic powerhouse.
Brison said about 30 million Chinese enter the middle class every year, and that country's consumer culture has developed tastes for such items as high-quality food and wine.
He said they are trends that represent a great opportunity for Atlantic Canada, which is producing world renowned seafood, particularly lobster.
"We have opportunities that simply didn't exist 10 years ago in terms of the China relationship," he said.
In Nova Scotia's case, China is the province's second largest trading partner after the U.S., with exports having grown from $150 million in 2012 to $494 million in 2016.
McNeil said opening China to products such as lobster has been key to keeping prices at higher market levels.
"That has allowed the extra money received for that price to be spun around in every rural community across the province," he said. "It's one of the best rural economic strategies that we have."
Another key is convincing even more Chinese students to study in the region, the premier said.
"They currently are the largest number of international students who come here. We believe that number can grow substantially to continue to help sustain our post-secondary institutions."
The trade delegation is to visit the cities of Qingdao, Shanghai, and Beijing, where it will take part in the China Fisheries and Seafood Expo, the China International Import Expo, and the Canada China Business Council Annual General Meeting and Business Forum.