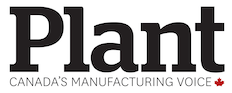 DESCHAMBAULT, Que. — The Federal government is investing $10 million in an Alcoa aluminum plant as part of a $85 million project that will support more than 520 jobs.
The project will be completed by the end of 2021.
Alcoa's Deschambault Aluminerie plant in Deschambault-Grondines, Que. will acquire cutting-edge technology that will increase aluminum production at a lower cost.
Aluminerie, operating since 1992, was acquired by Alcoa in 1998. It houses the Aluminum Centre of Excellence, a training hub for Alcoa employees from all over the world and it's a centre for the development, transfer and standardization of best practices in manufacturing management.
This investment is being made through the Strategic Innovation Fund.
RELATED
Ottawa invests $100M in steel, aluminum SMEs across Canada
Government announces support for 6,400 Canadian steel workers in Ontario and Quebec