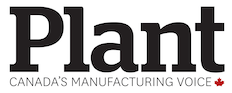 CALGARY — The Alberta Energy Regulator has approved a northern Alberta oil sands project over the objections of local Indigenous people who say it will encroach on sacred lands and poses a risk to their drinking water.
In an announcement on its website, the AER says the 10,000-barrel-per-day steam-driven Rigel oil sands project proposed by Prosper Petroleum Ltd. of Calgary is in the public interest.
Eddison Lee-Johnson, executive director of the Fort McKay Metis Community Association, says the community's leaders will meet to discuss the decision and to formulate a response.
In hearings earlier this year, the Metis group and the Fort McKay First Nation told the three-member AER panel that they oppose the development because it would come as close as 1.5 kilometres to Moose Lake, a traditional and cultural centre for local people for centuries.
In its decision, the AER says it considered social and economic impacts and potential impacts on Indigenous and treaty rights.
It says it could not consider whether government consultation was adequate or account for a provincial plan to create an access management plan for the area because that plan hasn't been implemented yet.
The Rigel project would use steam injected into shallow horizontal wells to melt the heavy, sticky bitumen crude and allow it to drip into a parallel well to be pumped to surface.
It would employ up to six well-pads with eight well-pairs drilled from each pad, with an impact on 106 hectares of its total lease area of 768 hectares, and an expected production life of about 24 years.