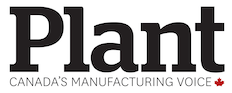 CALGARY — Economic damage will extend far beyond the fuel budgets of BC residents if Alberta successfully enacts a bill allowing it to restrict oil and gas exports, observers say.
The Bill 12 legislation and the trade war escalation it might spark would damage Alberta and Canadian businesses and citizens as well as those in BC, warned Greg D'Avignon, CEO of the Business Council of BC.
"By punishing British Columbia because of the actions of the government of the day – while it might feel good and I completely understand it – it actually has consequences people aren't thinking about for the citizens of Alberta and our country as a whole," he said.
RELATED
Saskatchewan premier says his province will also table BC oil ban bill
Alberta introduced legislation April 16 that would allow the energy minister to use export permits to control how much and what products truckers, pipeline companies and rail operators can ship.
The province says it might use the legislation to fire back at BC if it continues to block the Trans Mountain pipeline expansion in the courts. The dispute is headed for a showdown on May 31, the date on which proponent Kinder Morgan Canada Ltd. has said it might cancel the $7.4-billion project unless it is convinced it will be allowed to proceed to completion.
D'Avignon pointed out that Alberta and BC have the most integrated economies in Canada and, if fuel costs rise in BC, it will affect the cost of trade goods going to Alberta and the cost to ship Alberta products such as grain from West Coast ports.
He said it could also affect the availability of BC residents to work in Alberta's oilpatch and BC exports of electricity and natural gas to Alberta, while possibly reducing federal income taxes paid by BC residents.
Alberta's proposed legislation and BC's response are the latest manoeuvres in the escalating dispute over the $7.4-billion Trans Mountain pipeline expansion that runs from Edmonton to Burnaby, BC. The federal and Alberta governments support the project, while BC opposes it, saying it is defending its coast from a potentially catastrophic oil products spill.
On April 17, the Saskatchewan government joined the fray, promising to also pass legislation allowing it to interrupt energy shipments to BC.
The Alberta government said it might restrict shipments on the existing 300,000-barrel-per-day Trans Mountain pipeline to diluted bitumen, thus displacing the refined products and light oil it carries.
The move would likely push fuel costs higher in BC but would also hurt Alberta's four refineries, said Brian Ahearn, Western Canada vice-president for the Canadian Fuels Association, which represents the refining industry.
He said about 25 per cent of the gasoline, diesel, jet fuel and other products produced at the Edmonton-area refineries goes to BC, a total of 80,000 to 100,000 barrels per day – the pipeline carries about 45,000 to 50,000 barrels per day and the rest is shipped by train or truck.
"Directionally, we are supportive of the government's overall objective and the reason is we are a supporter of the Trans Mountain pipeline expansion," Ahearn said.
"(But) if there's curtailment all the way to the point of discontinuing that flow of product … that utilization taken away from the refineries would have a pretty negative effect on the refineries."
Refiners would be forced to find alternative markets, accept lower prices, or run operations at less than optimum capacity to restrict output, he said.
Tighter supplies of gasoline and diesel in BC would likely drive up prices in BC's Lower Mainland by about 10 cents per litre, said fuel market analyst Michael Ervin, senior vice-president at the Kent Group Ltd.
The estimate is lower than other experts have estimated, but he said it's high enough that refiners on the US. West Coast or possibly even Asia Pacific would be motivated to overcome logistical hurdles and start supplying the market.
In Alberta, meanwhile, the glut of gasoline and diesel would likely result in cheaper prices for motorists, especially in the Edmonton area, he said.
Ervin said cutting off light oil supplies through Trans Mountain would hurt Alberta-based Parkland Fuels Corp., which bought the 55,000-barrel-per-day Burnaby refinery last year and has enjoyed good margins thanks to its access to low-cost Alberta feedstock.
Imperial Oil Ltd. spokesman Jon Harding said the Calgary-based company, which ships refined products on Trans Mountain, "understands the rationale" for Bill 12 and will comply if it's passed, but hopes a solution can be found that negates the need for its use.
Suncor Energy Inc., meanwhile, has a "vast logistics network" and would look to send refined product out of Edmonton to other markets if needed, said spokeswoman Sneh Seetal.
Andrew Leach, an associate professor with the University of Alberta's business school, said any economic impact of an Alberta energy export ban would be brief because he doesn't think the province's legislation is constitutional.
He suggested any attempts to implement a ban would be swiftly and successfully attacked by interested parties in court.