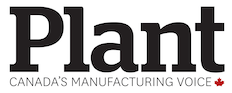 EDMONTON — Alberta is committing up to $1 billion to grow its downstream oil production.
Energy Minister Marg McCuaig-Boyd says the money is to be used for loan guarantees, grants and royalty credits to spur more private-sector investments in processing Alberta crude.
There will be $500 million in royalty credits for a second round of the petrochemicals diversification program – starting in 2020 and spread over four years.
Another $500 million is for loan guarantees and grants for a petrochemical feedstock program starting in 2021.
The plans are contained in legislation introduced by McCuaig-Boyd in the house last week.
The money is on top of $1 billion in loan guarantees and grants recently announced by Premier Rachel Notley for more partial upgrading by oil developers in Alberta.
"It's going to help us move away from the boom-and-bust policies of the past without sacrificing our leadership in the oil and gas industry," McCuaig-Boyd told a news conference.