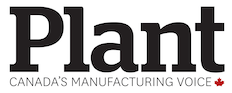 TOULOUSE, France — Airbus intends to pressure suppliers for Bombardier's C Series jets to lower their prices in an effort to make its new partnership with the Quebec aircraft manufacturer profitable.
Airbus executive Klaus Richter made the comment March 6 alongside Quebec Premier Philippe Couillard, who spent the second day of his French tour at the facilities of the European aerospace giant in Toulouse.
Richter, the company's chief procurement officer, said Airbus took a gamble by taking over the C Series, which is currently not profitable. He said Airbus will try to sell the planes first and then rework the costs with suppliers, because currently there is a gap between production cost and sale price.
"We will sell the planes first and then work with suppliers on the costs of the program," Richter said.
He said the company intends to focus on volume to successfully reduce supplier prices and will hold its next major international gathering of suppliers in October in Montreal.
The European conglomerate is working to finalize its partnership with Bombardier and the Quebec government to produce the C Series aircraft. Under the terms of the deal announced last fall, Airbus will hold 50.01% of the new partnership. Bombardier will retain 31% while the Quebec government will hold 19%.
Couillard told reporters he wouldn't speculate on the actual value of Quebec's investment.
"All of that, it's more long term, we must see the volume of sales," Couillard said.
He said Quebec taxpayers did good business in financing a program that was subsequently given to Airbus.
"What we know is that if the program had stopped, it was worth zero," Couillard said. "Now, at least, there is a prospect of plane sales."
Airbus estimates it can sell 4,000 to 6,000 C Series aircraft over 20 years.
The official Opposition called the Airbus executive's comments "completely scandalous."
Parti Quebecois critic Alain Therrien said Quebec taxpayers stepped in to save the C Series with public funds and were deprived of their investment by the arrival of the Airbus while also losing a say in the decision-making process.
Now, suppliers in Quebec are under attack with Couillard's approval and next will be jobs, Therrien lamented.
"Airbus is attacking Quebec suppliers with Philippe Couillard's approval," Therrien said in a phone interview.
Couillard spent part of the day watching the assembly of the Airbus A380, the world's largest passenger airplane in service. He also tried out a flight simulator created by Montreal firm CAE.
Several Quebec aerospace executives have joined Couillard on his trip to France in an effort to drum up business.
Airbus employs some 129,000 people worldwide, including 2,000 in Canada, and spends about $1 billion yearly here on aerospace-related initiatives.