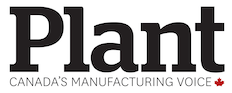 MISSISSAUGA, Ont. — Air Liquide Canada has tapped Hydrogenics Corp. to design, build and install a 20 megawatt electrolyzer system for a hydrogen production facility in Quebec.
Hydrogenics, a manufacturer of hydrogen generation and fuel cell modules based in Mississauga, Ont., said the facility will use its advanced large-scale PEM electrolyzer technology. The plant is to be in commercial operation by the end of 2020, with an annual hydrogen output of just under 3,000 tons.
Air Liquide, producer and distributor of industrial and specialty gases will install the electrolyzer, which it describes as the largest in the world, at its hydrogen facility located in Becancour. The electrolyzer increases the facility's capacity by 50%.
The company said the new production unit will significantly reduce carbon intensity compared to the traditional hydrogen production process by nearly 27,000 tonnes, the equivalent to the annual emissions from 10,000 cars.
Hydrogenics has manufacturing sites, offices, engineering and service professionals in Germany, Belgium and Canada and service centers in Russia, Europe, the US and Canada.