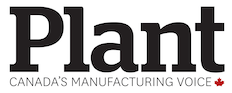 "Having a dynamic where some of the smaller aircraft are supported by some of the larger aircraft manufacturers can actually be a good thing provided that there is still good competition and you're not faced with a single source environment," Calin Rovinescu said during an aerospace conference in Montreal.
Bombardier is in the process of finalizing Airbus's purchase a majority control of the C Series program, while Boeing is in talks to join forces with Brazil's Embraer.
Rovinescu said duopolies can get too cozy and act as a negative force against innovation, but the move can also help companies to scale up to ensure programs get to market.
He said Airbus supporting the C Series and Embraer working with Boeing isn't necessarily negative as long as a couple of competitors remain in the marketplace that allow smaller aircraft makers to continue innovating.
"We like the fact that the C Series served as somewhat of a disruptor in the narrowbody segment of the market where you really do not see a tremendous amount of innovation for nearly three decades," he said in a discussion with Bombardier CEO Alain Bellemare.
Bellemare said he doesn't view the Boeing-Embraer tie-up as a "great marriage" but said Bombardier's deal with Airbus will provide great value to the C Series program.
He said the European manufacturer has an amazing customer reach and scale that will help to accelerate C Series sales, and a vast supply chain that can help the aircraft to achieve cost targets more quickly to meet customer demands for lower pricing.
"It's a big driving force behind our ability to take the cost down and get to cost target," Bellemare added.
The comments were made as Innovation Minister Navdeep Bains announced a $49.5-million investment in an aerospace consortium led by Bell Helicopter Textron Canada Inc.
The funding is expected to create or maintain 300 jobs by helping Bell and 18 industry and academic partners develop innovative technologies, including fully autonomous aerial systems along with efforts to reduce noise.
Bell Canada president Cynthia Garneau said the funding could help efforts to develop air taxis designed to reduce road congestion.
"The future is not so far away and the future looks very uplifting," she told the conference.
Challenges to developing air taxis including battery technology, air traffic control, cost, certification and public acceptance
Uber plans to test its network of electric "flying cars" that can take off and land vertically by 2020 in Dallas and Los Angeles.
Meanwhile, the union representing Bombardier employees doesn't anticipate overly acrimonious negotiations to renew the collective agreement once Airbus takes control of the C Series program.
The contract expires Nov. 30 but the International Association of Machinists and Aerospace Workers (IAMAW) travelled to France to meet with the three main aerospace unions to learn more about their relationship with Airbus.
David Chartrand, the union's Quebec co-ordinator, says he was somewhat reassured because there is already a fairly strong union culture in both France and Canada.
He says he was "happy" to negotiate with the French company rather than Boeing, the American aerospace giant that could have been Bombardier's partner in the C Series.
In March, Bombardier Aerospace workers voted overwhelmingly in favour of a new reciprocity agreement that ensures workers who switch between Bombardier and the future partnership don't lose their pensions and keep most seniority benefits, including salary and vacation time.
— With files from Julien Arsenault 
MONTREAL — Consolidation within the global aircraft manufacturing industry is fine as long as the benefits of competition remain alive, Air Canada's CEO said.