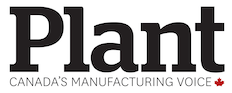 BEIJING—An American business group called on Beijing on Wednesday to allow the same access to its state-dominated economy that China's companies have to U.S. markets after Washington revved up a simmering trade dispute with a surprise announcement of plans to go ahead with a tariff hike.
The American Chamber of Commerce in China said this country can no longer justify the protections it was granted as a developing country when it joined the World Trade Organization in 2001. The group said regulators should ease or scrap restrictions on foreign investment and activity in fields including aerospace, finance, retailing and technology.
The United States, Europe and other trading partners are increasingly pressing for such reciprocal access as Chinese companies expand abroad while Beijing limits access to large swathes of its domestic economy.
Such complaints have gained prominence amid U.S. pressure, backed by President Donald Trump's threat to hike tariffs on US$150 billion of Chinese goods, for Beijing to narrow its multibillion-dollar trade surplus with the United States.
"China's success means that it can no longer credibly defend protectionist policies on the grounds that it is still a 'developing country'," said the American chamber. "If Chinese businesses can make an investment in the U.S., American companies should be able to make the same investment in China."
Chinese leaders have promised piecemeal changes including allowing full foreign ownership in their auto industry by 2022. The United States and other trading partners want it to go further.
Washington postponed its tariff threat in mid-May after Beijing promised to significantly increase its purchases of U.S. farm goods and energy products, such as natural gas.
U.S. Commerce Secretary Wilbur Ross is scheduled to visit China on Saturday to negotiate the details of that agreement. On Tuesday, the Trump administration renewed its threat to place 25 per cent tariffs on $50 billion of Chinese goods in retaliation for trade practices it calls unfair. The White House also announced new restrictions on Chinese investment and U.S. exports of high-tech goods to China.
Some trade experts said the tariff announcement is likely intended to strengthen Ross's hand.
Beijing faces similar pressure from Europe, where companies complain they are blocked from acquiring most assets in China while Chinese companies are on a global buying spree.
In a May 24 meeting with President Xi Jinping, German Chancellor Angela Merkel said "the question of market access and reciprocity will play a big role" in trade relations.
Chinese authorities have announced tariff cuts and promised to end ownership limits in some industries. Business groups say they need to see details to know whether such moves will create commercial opportunities.
Despite such changes, the American chamber complained that market barriers, unclear regulations and discriminatory enforcement foster an "uneven playing field."
China ranked 59th out of 62 countries in a review by the Organization of Economic Cooperation and Development of "investment restrictiveness."
In November, China announced it will end limits on foreign ownership of securities companies within three years and on insurers within five years.
The plan to allow full foreign ownership in China's auto industry by 2022 will end a requirement for global automakers to operate through joint ventures that obliged them to share technology with potential Chinese competitors.
Regulators also promised to cut auto import duties from 25 per cent to 15 per cent on many vehicles effective July 1.