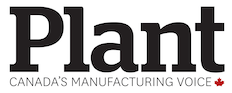 BRAMPTON, Ont. — Hours after he met with a premier who campaigned successfully on a populist platform, Prime Minister Justin Trudeau told supporters he wouldn't let a worldwide trend of populism get in the way of his 2019 campaign.
At a rally in Brampton, Ont., Trudeau was greeted with smiles, applause, and a lineup for selfies – a decidedly different atmosphere than his meeting earlier in the day with Ontario Premier Doug Ford.
The two leaders met at the Ontario legislature at Queen's Park, where they clashed on issues including asylum seekers and carbon pricing.
The prime minister said after the meeting that he outlined Canada's refugee obligations to Ford, and also promised that a carbon price will be imposed on Ontario and residents of the province will receive the proceeds.
Ford's office said Trudeau's government is responsible for what it called a migrant "mess" by encouraging asylum seekers to cross the border into Canada.
In Brampton, the prime minister told supporters that the federal Conservative Party has been "emboldened" by campaigns elsewhere in the world that "divide" people against each other, but that negative campaigning coupled with nationalism and populism isn't a positive for Canada.
"I'm looking forward to putting our vision of an inclusive Canada up against our opponent," said Trudeau.
"Differences are a source of strength, never a source of weakness. That is what our advantage is as Canadians."
He joked that Conservative Leader Andrew Scheer in the past has been called "Stephen Harper with a smile."
"As if the biggest problem with the previous Conservative government was Mr. Harper's facial expressions," he said, adding that the Tory party continues to be guided by Harper's policies.
Trudeau also insisted that his government is "doubling down" on its investments in science and technology _ statements that come after Ford fired Ontario's chief scientist this week.
"That's what investing in the future means," he said.
Trudeau also said that working collaboratively with other countries is a strength of Canada, and referred to the renegotiating of NAFTA. He also mentioned Europe and Asia as regions the Liberals are working with, but he did not mention the US. Trudeau launched retaliatory tariffs against the US on Canada Day, in response to tariffs on Canadian steel and aluminum implemented by US President Donald Trump's administration.
"People are trying to create wedges within communities and across communities. Well to that, Canada stands as an example that says no," he said.