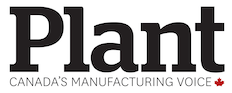 TORONTO — Aecon Group Inc. says its joint venture with Robert B. Somerville Co. Ltd. has won a $282-million contract for a work on Enbridge Inc.'s Line 3 replacement project in Manitoba.
The work includes constructing 92.2 kilometres of pipeline in the area of Brandon, Man., and 96.5 km of pipeline near Morden, Man.
Construction is expected to start in August and be mostly completed by the end of the year.
The joint venture recently completed work on the Line 3 replacement project in Saskatchewan.
The replacement project is to restore Line 3's capacity to 760,000 barrels per day, thus adding 375,000 bpd of export capacity into the United States when it comes on stream in late 2019 or early 2020.
Enbridge has estimated the cost of the Canadian segment of the project at $5.3 billion, with an additional $3.8 billion for the U.S. segment.