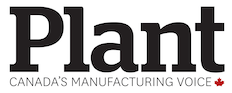 MONTREAL — AP&C Advanced Powders & Coatings is expanding its Greater Montréal operations by increasing its production capacity and adding Industry 4.0 technologies.
The GE Additive company specializing in the production of metal powders said it intends to add up to 75 skilled jobs over five years.
This is phase two of a plan which in 2017 inaugurated a new $31 million facility and added more than 100 jobs in the region.
The company's Saint-Eustache facilities on Montréal's North Shore will be expanded with specialized equipment and Industry 4.0 technologies installed. The expansion and improved technology will increase productivity as it produces metal powders designed for 3D printing used in the aerospace and biomedical industries to create complex components such as aircraft engine parts and medical prostheses.