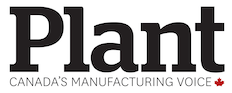 GODERICH, Ont. — Unifor says striking workers at a salt mine in Goderich, Ont., are now blockading an access road to the site to express frustration over the company's use of replacement workers.
The workers at Compass Minerals on the eastern shore of Lake Huron have been off the job since April 27.
Unifor alleges the company has been flying in replacement workers from New Brunswick to break the strike while demanding concessions that include mandatory overtime, reduced benefits, and a weakening of contracting-out provisions.
In a letter to the community on June 28, Compass Minerals said it has used contractors to produce salt to fill long-term orders, and had little choice to do so in a competitive market.
The company also said it had modernized its production process "to reduce the ebbs and flows of production that leads to layoffs and recalls" and finding shifts that allow for continuous production.
Compass Minerals said it presented an offer on April 27 to address all outstanding issues, with wage increases and benefit improvements, to avoid a strike, but Unifor's bargaining committee "abruptly left negotiations and took their members out on strike."
"Crossing a picket line is shameful behaviour that cannot be tolerated," said Unifor national president Jerry Dias in a statement, adding "no job is worth stealing food from another worker's family."
Compass Ministers says at 549 metres under Lake Huron, the underground salt mine is the largest in the world.