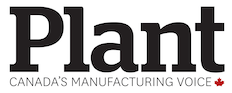 TORONTO—The twists and turns of Ontario's election campaign have made it impossible to predict the outcome of Thursday's vote, with several possible scenarios in play.
The Progressive Conservatives and New Democrats are virtually tied in recent polls, while the governing Liberals, by Premier Kathleen Wynne's own admission, are not a contender for government. The Canadian Press spoke to experts about what could unfold.
How does power change hands after an election?
The Crown, represented provincially by the lieutenant-governor, has the power to invite someone to be premier.
Until a new premier is sworn in, Wynne and her most recent cabinet are still technically in charge of the province and have the power to act as they did before in the event of an emergency.
What needs to happen for a majority?
With 124 seats up for grabs, the victorious party would need to secure 63 to form a majority—a government that could not be outnumbered and outvoted by other parties.
If either the Tories or the NDP reach this threshold Thursday, then the outcome is fairly straightforward—Doug Ford or Andrea Horwath respectively will likely be asked to become premier.
In either case, Dalhousie University's School of Public Policy Interim Director Lori Turnbull says a steep learning curve lies ahead.
The Liberals have held power since 2003, and Turnbull said either party taking over will face "growing pains" while they try to shake up the way business has been conducted.
Ford, as a relative political neophyte, would have to familiarize himself with parliamentary processes and deepen his ties to the formal party establishment, along with the typical transitional business of setting up staff and appointing a cabinet. Surrounding himself with the experienced MPPs who will likely be at his disposal would make sense, but may not play well to voters who may have elected him based on his self-professed status as an outsider, Turnbull said.
Cabinet appointments would be a concern for Horwath as well, Turnbull said, noting that the NDP leader is well-versed in the business of the provincial legislature after nine years at the party helm but would be followed into power by a slate of less experienced colleagues.
What happens with a minority government?
If the party with the greatest plurality of seats still has fewer than 63, then the province is dealing with a minority government. Turnbull and Queen's University political science instructor Tim Abray said parties will have to start talking to each other and creating either formal or informal alliances to ensure legislative business can move ahead.
This has taken creative forms in the past, Abray said, citing the 1985 election in which the Progressive Conservatives obtained the highest number of seats but lost the confidence of the house within weeks.
At that time, David Peterson's Liberals formed an accord with the NDP led by Bob Rae. The two parties agreed the Liberals would form government for two years on condition that they implement some NDP policy priorities.
What might happen this time?
Barring a New Democrat majority, Turnbull believes the onus will be on the NDP to form alliances regardless of whether they hold power or form the opposition. That pressure will increase depending on exactly how much of an edge the governing party holds in terms of seats.
Turnbull believes the NDP will have an easier time finding allies among the ranks of other legislators than the Tories. Those alliances, however, don't necessarily have to involve a formal coalition.
"If I were (Horwath) I would be as informal and low-key about is as possible," Turnbull said. "Basically get their good faith agreement to be on board and leave it at that."
What kind of alliances might form?
Turnbull speculates that if Liberals fail to achieve the eight seats required to hang on to official party status, then Horwath may find some MPPs in search of a home who could entertain the notion of crossing the floor and joining the NDP fold.
That would likely not be an option for Mike Schreiner, leader of the Ontario Green Party, who appears poised to secure a seat in the legislature for the first time and would be unlikely to operate under a different banner. Nonetheless Schreiner could help control the balance of power.
Abray said it's impossible to predict what sorts of partnerships could develop, noting parties are sometimes willing to go to extraordinary lengths to keep a minority government afloat. He also emphasized that parliament, at the end of the day, is comprised of individuals who may feel more free to eschew party discipline and act for themselves in a minority scenario.
What's the potential Wynne factor?
Philippe Lagasse, international relations professor and constitutional scholar at Carleton University, said one of the minority scenarios that could play out could involve Wynne exercising her remaining rights as premier.
"She may want to not resign immediately," he said. "Maybe indicate she will resign but come up with some agreement … that can be presented to the lieutenant-governor upon her resignation."
That agreement would likely involve a recommendation that whichever party leader she's agreed to work with would form government, Lagasse said.
He said the lieutenant-governor would likely accept such a proposal, as it would have a reasonable chance of retaining the confidence of the house. Such an arrangement could apply even if Wynne loses her seat, but is an extreme scenario that would likely only apply in the event of a particularly tight race in which the Liberals hold the balance of power.
What happens if a party leader won't accept election results?
Anyone wishing to challenge an election result must go before the Ontario Superior Court of Justice. The Elections Act states that either candidates or qualified voters can launch such an action.