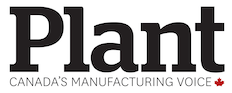 BALTIMORE—By imposing taxes on an additional US$200 billion in Chinese goods, President Donald Trump has intensified a battle of wills between the world's two largest economies—and the outcome is far from certain.
No one knows how long the tariffs announced Monday might last. No one knows if Beijing will yield as pressure builds or instead stiffen its resolve and keep retaliating. No one knows if a politically divided United States will serve to undercut Trump's aggressive tactics.
But what's clear is that the latest fight in the escalating trade war is likely, one way or another, to affect consumers, companies, markets, the economy and the political landscape.
And how all that plays out could determine whether Trump's negotiating gamble proves a triumph or a failure. Here is a look at 5 potential consequences:
---

CONSUMERS
Unlike the first two rounds of tariffs totalling $50 billion, the new taxes launched by Trump would more directly hit American consumers. As counterintuitive as it might seem, the president sees this fact as ultimately helping U.S. workers. In the end, he calculates, some short-term pain will lead to new trade policies and accords that will prove more favourable to American companies and individuals.
"As president, it is my duty to protect the interests of working men and women, farmers, ranchers, businesses, and our country itself," Trump said in a statement.
Starting Monday, the United States is to begin charging a 10 per cent tax on thousands of Chinese imports—tires, windshield wipers, baseball gloves, bicycles, snakeskin pants, backpacks, trombone cases, refrigerators and wooden furniture, among others. The list runs 194 pages.
Unless the administration reaches a truce with Beijing, Trump's import tax will jump to 25 per cent in 2019. What's more, if Beijing retaliates, Trump says he's ready to impose tariffs on an additional $267 billion in Chinese goods.
The result could be higher prices for American consumers, because most companies are expected to pass on the cost to their customers. After Trump announced tariffs on washing machines toward the start of 2018, the price for laundry equipment shot up 16 per cent between February and May, according to an analysis by Mark Perry, an economics professor at the Flint campus of the University of Michigan and a scholar at the American Enterprise Institute, a conservative think-tank.
The tariffs could put a dent in consumer spending, though many economists think the impact on the overall economy will be minimal.
"The mere talk of tariffs on all remaining Chinese imports is of serious concern to retailers since tariffs of that magnitude would touch every aspect of American life," said Matthew Shay, chief executive of the National Retail Federation, a trade group for retailers.
---
COMPANIES
Many companies have warned that Trump's tariffs threaten to disrupt their businesses and depress their revenue.
The monthly manufacturing index by the Institute of Supply Management noted that some companies have expressed concern about tariffs despite an otherwise robust U.S. economy. One food and beverage firm in the ISM survey said, "Suppliers appear to be bracing us for cost increases, given increased talk of tariffs and inflation."
Trump's tariffs, with their uncertain duration, make it difficult for companies to plan for the future. Ted Murphy, a trade lawyer and a partner at Baker McKenzie, said the president is signalling that many companies will need to rethink their operations.
No longer can they ignore tariffs, which were low and mostly headed lower before Trump took office. They now need to rethink the supply chains they've built across countries and calculate where best to deploy workers.
"They're definitely going to move jobs," Murphy said. "What Trump is doing is increasing the cost, and he's introducing uncertainty into trade relations. Businesses can deal with costs. It's the uncertainty they can't deal with."
---
FINANCIAL MARKETS
So far, at least, the stock market has taken the threats of tariffs in stride. Share prices have dipped, only to then resume their growth, in part because of deep corporate tax cuts that took effect this year and a solid U.S. economy in its 10th straight year of expansion.
But the new round of tariffs risks triggering a more alarming response by investors. The additional taxes suggest that the two countries are struggling to make progress in settling their differences. The issues include Chinese companies' theft of U.S. intellectual property and a widening trade gap as U.S. consumers have become more dependent on comparatively cheap Chinese imports.
"It's definitely a setback for the market that they can't seem to get to the table," said J.J. Kinahan, chief market strategist for TD Ameritrade.
Kinahan said technology companies seem especially vulnerable to retaliation from Beijing, which could include tariffs on components as well as restrictions on access to websites and services.
---
GLOBAL ECONOMY
A prolonged trade war between the United States, the world's largest economy, and China, the second-largest, would ripple through the rest of the globe, potentially affecting economies from Buenos Aires to Istanbul.
Tariffs could translate into less trade, which could hinder growth in smaller nations. The U.S. dollar has already begun to rise in value as trade tensions have mounted. This has insulated the United States from higher prices.
But the higher-valued dollar has also diminished the value of the Turkish lira and the Argentine peso, among others. This trend has weighed heavily on their economies. In the meantime, the value of the Chinese yuan has dropped relative to the dollar, making it easier for Beijing to withstand U.S. tariffs.
Many emerging economies depend on shipping commodities to China. If the Chinese economy slows under the weight of U.S. import taxes, the global economy might also stumble, according to Stephanie Segal, deputy director of the Center for Strategic and International and Studies, a Washington think-tank.
---
POLITICS
The Republicans' control of the House and the Senate is at stake in the midterm congressional races in November. Trump has portrayed the import taxes as a winning electoral issue because they're forcing other countries to compromise with the United States.
But public opinion suggests that his tariffs could prove a vulnerability. A poll released Aug. 24 by The Associated Press-NORC Center for Public Affairs Research found that 61 per cent of Americans disapproved of the president's handling of trade negotiations.
If Democrats win, it would possibly repudiate Trump's approach. But if many Republicans retain their seats, it could vindicate Trump's choice to announce tariffs so close to the elections.
Democratic Sen. Heidi Heitkamp clearly regards the new Trump tariffs as potentially helping her in a tough re-election contest in North Dakota. She immediately denounced them Monday night as crushing farmers who ship crops to China.
"Many family farms are afraid they won't be able to pay the bills if this misguided trade war continues," Heitkamp said in a statement. "There are smart ways to deal with China's cheating on trade, but stepping on our farmers is not one of them."
---
AP writers Paul Wiseman and Marley Jay contributed to this report.