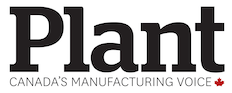 PARCHMENT, Mich.—Health officials are telling residents of two southwestern Michigan communities that they can drink tap water again, a month after the discovery of high amounts of toxic industrial chemicals.
The Kalamazoo County health department said Monday that tests of the water supply for the city of Parchment and Cooper Township found acceptable levels of perfluoroalkyl andperfluoroalkylsubstances, known as PFAS. Officials warned the some 3,000 people who use the Parchment water system after tests found PFAS levels 26 times greater than a lifetime federal health advisory.
Crews have disconnected contaminated groundwater wells as the nearby city of Kalamazoo is now supplying water to the Parchment system.
Officials haven't determined the source of the chemicals that are used in manufacturing, firefighting and thousands of household and consumer products.