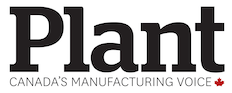 TORONTO — At campaign events on May 13, both Ontario's Liberal premier and the leader of the New Democratic Party refused to commit to the possibility of joining forces to form a coalition government should the Progressive Conservatives win a minority in the upcoming election.
Premier Kathleen Wynne told supporters in Toronto's north end that in spite of "a lot of overlap" between the two parties, she would hesitate to team up with the New Democrats because their business taxes would make the province less competitive for trade.
But Wynne also said that at just under a month until Ontarians head to the polls, it's too early to make a decision about a potential coalition.
"We're in Day 5 of the (30-day) campaign," Wynne said. "I'm not going to pre-empt the result of the election."
At a campaign event in eastern Toronto, NDP Leader Andrea Horwath maintained that her party could win a majority of seats, but indicated that if things go another way, she would be unwilling to partner with the Liberals.
"I'm not going to work with any party that wants to roll back corporate taxes, or that wants to make it harder for everyday families," Horwath said.
But like Wynne, Horwath also said it's impossible to say anything definitive before the election results have come in.
"We're going to wait until June 7 before we make any decisions," she said.
The two leaders' comments come as the New Democrats are gaining traction in the polls, with some suggesting Horwath will be the top challenger to Doug Ford's poll-leading Tories.
Wynne, however, brushed off questions about her party's lagging results.
"There will be lots of numbers between now and election day," she said, adding that pre-election polls typically reflect "lots of volatility."
Both the Liberals and the Tories have been more openly critical of the NDP's platform in recent campaign events, particularly when the three leaders met for the northern debate in Parry Sound on Friday.
Ford's team said he will return to the campaign trail on Monday.
— With files from Salmaan Farooqui