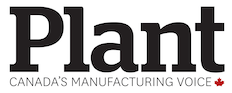 OTTAWA — Jason Kenney, leader of Alberta's United Conservative Party, returned to Parliament Hill on May 7 where he sparred with federal lawmakers over the Trudeau government's carbon pricing policy, which he's vowed to fight if he's elected premier next year.
The former Harper cabinet minister testified before a parliamentary committee on the Liberals' controversial plan to ensure all provinces impose a carbon tax as a way to cut pollution.
Kenney's appearance also provided support for his federal Conservative cousins, who have regularly tried to frame the Liberals' policy as a tax that will raise costs for all Canadians, particularly when it comes to heating their homes and filling their gas tanks.
Conservatives hope to make carbon pricing a key campaign issue next year – for both the Alberta and federal elections.
"Albertans understand with their good common sense that punishing consumers for living normal lives in a cold, northern climate in an advanced economy is not a responsible environmental policy," Kenney told the House of Commons finance committee.
But Environment Minister Catherine McKenna argued Ottawa's approach contains cost-effective measures to address climate change and to grow a clean economy, particularly as communities face costly consequences from floods, droughts and forest fires.
McKenna accused Kenney and the Conservatives of playing partisan political games over an important issue.
"We are taking serious action on climate change," McKenna said.
"And we now have former Harper Conservative ministers flying to town to tell us all the reasons why we shouldn't act on climate change."
The Liberals, who maintain their plan will be revenue neutral, are about to pass a new budget bill that would allow Ottawa to impose a carbon price in any province or territory that doesn't have its own. The federal carbon price is set to rise from $10 a tonne this year until it reaches $50 a tonne in 2022.
Kenney, however, insisted the tax would likely continue its climb well beyond $50 per tonne in the following years.
He reiterated his promise that, if his party wins power next year, its top priority will be repealing Alberta Premier Rachel Notley's carbon tax on gasoline and heating fuels. Alberta currently taxes greenhouse gas emissions at $30 a tonne.
In a news conference before his committee appearance, Kenney said if the federal government tried to impose a price on carbon in Alberta that he would join Saskatchewan in its legal battle to determine whether such a move would be unconstitutional.
"We believe that it is an unconstitutional intrusion on provincial jurisdiction," he said.
Inside the committee chamber, Liberal MP Jennifer O'Connell repeatedly challenged Kenney on his beliefs about climate change and whether he thinks it's man-made – or whether he believes it's just a media conspiracy.
She also accused him of sending different messages about his views on the matter depending on whether he's speaking to his base supporters or to the wider public.
Kenney responded that he agrees with the scientific consensus that says there are "very significant anthropogenic causes of climate change."
During his visit to Parliament, Kenney reunited with his former federal Tory colleagues, who have mounted regular attacks on the Liberals' carbon pricing policy.
The Tories said they intend to continue pressing the issue Tuesday by introducing a motion calling on the Liberals to cancel their carbon tax plan.
Last week, federal Finance Minister Bill Morneau appeared before the same finance committee, where he was pressed by Conservative MP Pierre Poilievre to reveal how much the carbon pricing system would cost the average Canadian household.
Morneau described the plan as revenue neutral overall and said there will be no net increase in taxes.
However, he added that details on how much people will pay will only be determined in September after each province reveals its individual approach to applying the policy.
Poilievre then suggested Morneau was asking MPs to pass budget legislation that would allow the government to impose the carbon tax before explaining how much it would cost their constituents.