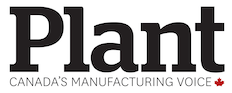 HAMILTON —  CN Rail says it will purchase 350 lumber cars to meet growing demand in forest products business.
The new cars will be manufactured by National Steel Car Ltd. at its assembly plant in Hamilton, Ont., with deliveries expected to begin in September.
CN says it is also looking at an option to purchase or lease an additional 300 cars, which have a maximum load capacity of 129,000 kilograms.
In addition to new rail cars, CN says it expects to take delivery of the first of 60 new GE locomotives next month, and recently said it would acquire 350 additional box cars to meet demand.
CN Rail is spending an extra $500 million this year, half of which will be used to upgrade its network, with the work to be completed by November.
It also announced earlier this year that it is hiring 2,000 workers, including hundreds of conductors.
"We are investing to move the economy as we put the rolling stock, infrastructure and people in place to serve the growing needs of our valued customers," said interim president and CEO Jean-Jacques Ruest.
National Steel Car says the order for lumber cars will result in the hiring of more than 250 employees at its Hamilton assembly plant, which currently employs more than 1,500 people.