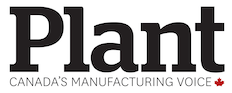 TORONTO — The RCMP executed a search warrant in Toronto as part of an international police operation that took down what investigators have called the world's biggest provider of potentially crippling Distributed Denial of Service attacks.
The operation, led by Dutch and British experts with support from European Union police agency Europol and the RCMP, lead to the April 24 arrests of the administrators behind webstresser.org in countries including Canada, Britain, Croatia and Serbia, Europol said.
The website specialized in DDoS attacks, which make a machine, network or services unavailable by flooding services with excessive cyber requests from multiple sources, preventing legitimate requests from getting through.
Europol said webstresser.org had more than 136,000 registered users and racked up 4 million attacks on banks, governments, police forces and the gaming industry.
"It used to be that in order to launch a DDoS attack, one had to be pretty well versed in internet technology," Europol said in a statement. "That is no longer the case."
The agency said that registered users could pay a fee of as little as 15 euros ($18) per month to rent its services and launch cyber attacks.
In a statement made April 25, the RCMP said the Canadian investigation began in November 2017 after the United Kingdom National Crime Agency asked it for assistance in "gathering evidence after their investigation identified a possible link in Canada" to webstresser.org.
The RCMP said it carried out the Toronto search warrant on April 24, but did not immediately respond to a request from The Canadian Press seeking further details on the warrant and on any arrests made in Canada.
Its statement stressed that the illegal site's takedown highlighted "the value of the international partnerships that are crucial to solving transnational cyber crimes."
As part of the investigation, computers and other infrastructure seized in the Netherlands, the US and Germany.
Croatian police said that a 19-year-old Croat, whom they described as the owner of webstresser.org, was detained on charges of "serious criminal acts against computer systems, programs and data" that carry a possible sentence of one to eight years in prison.
Gert Ras, head of the Dutch police's High Tech Crime unit, said the operation should send a clear warning to users of websites like webstresser.
"Don't do it," Ras said. "By tracking down the DDoS service you use, we strip you of your anonymity, hand you a criminal record and put your victims in a position to claim back damages from you."
The RCMP said it was "determined to fight cyber crime in all its forms, wherever it takes place."
"We are actively pursuing efforts to prevent, detect and deter any illegal activity that threatens Canada's integrity and reputation," it said. "The public is encouraged to remain vigilant when using the Internet and to report information on illegal activities to the RCMP."
With files from The Associated Press