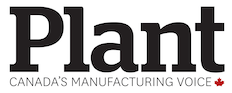 CALGARY — Cenovus Energy posted a $914 million net loss from continuing operations in the first quarter, a bigger shortfall than analysts had expected, amid challenging pricing conditions for heavy grades of crude oil as well as natural gas.
The Calgary-based company said the net loss amounted to 74 cents per share, which compared with a year earlier profit of $211 million or 25 cents per share.
The loss included a $100-million non-cash asset impairment charge for its Clearwater assets due to declining natural gas prices, as well as $469 million in risk-management losses.
The risk management loss was attributed to the company's decision last year, when prices were lower, to hedge 80% of its oil production for the first half of 2018.
Operating loss from continuing operations was $752 million, or 61 cents per share, compared with a $39 million loss last year.
Revenue was $4.61 billion, up from $3.54 billion a year ago and above analyst estimates, as oil sands volumes nearly doubled as a result of an acquisition in May 2017.
Analysts had estimated a net loss of 12 cents per share with $4.2 billion of revenue, according to Thomson Reuters data.
"The challenges we experienced in the first quarter had a significant impact on our financial results, but the underlying performance of our assets remains very strong," Cenovus chief executive Alex Pourbaix said in a statement.
"I want to stress that these financial challenges are temporary and don't reflect Cenovus's significant potential for funds flow and earnings growth."
Cenovus announced last month that it had reduced production rates in response to an above-normal differential between the price between light and heavy grades of oil, as well as pipeline and storage constraints.
It said production was ramped up again to normal levels after prices for Western Canadian Select prices improved later in the quarter.
The first-quarter results were also affected by planned maintenance at two U.S. refineries operated by Phillips 66 and co-owned by Cenovus.