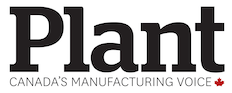 TORONTO — Canada and Britain are showing enthusiasm for a concerted G7 effort to take Russia to task for what they are calling a broad range of "malign" behaviour, but their American ally is sounding a less effusive note.
British Foreign Secretary Boris Johnson offered an early glimpse Monday of his fellow G7 foreign ministers' decision to strike a working group to defend against Russian threats to undermine democracy. His Canadian host and counterpart, Chrystia Freeland, was quick to agree.
But their U.S. counterpart at the G7 foreign ministers meeting – US Deputy Secretary of State John Sullivan – didn't bother mentioning the initiative in his closing public remarks.
Sullivan was pinch-hitting for US president Donald Trump's new pick for secretary of state, CIA director Mike Pompeo, who faces strong opposition to his confirmation, and could not represent his country during the overlapping meeting of G7 foreign and interior ministers, which continues Tuesday.
Sullivan opted instead to highlight the North Korea nuclear crisis in his closing summit remarks, following Pompeo's secret mission to the Hermit Kingdom two weeks ago to pave the way for a Trump meeting with its leader, Kim Jong Un.
But Freeland pushed Russia to the top of a packed agenda that included North Korea, Iran, the ongoing Syrian crisis, and the Venezuela and Rohingya Muslim unrest. She won agreement from participants to strike a working group – "homework," she called it – so that the G7 leaders could address Russian "malign behaviour" at their June summit in Charlevoix, Que.
Russia is, of course, a politically charged issue for Trump, with special counsel Robert Mueller investigating allegations of possible collusion between Russia and the campaign that brought the president to power in 2016.
The G7 ministers agreed in their April 22 discussion about the need to address the disruptive influence of Vladimir Putin's Russia, including its interference in foreign elections and its dissemination of fake news.
"What we decided … was that we were going to set up a G7 group that would look at Russian malign behaviour in all its manifestations, whether it's cyberwar, whether it's disinformation, assassination attempts, whatever it happens to be and collectively try and call it out," Johnson said Monday while his counterparts were still talking behind closed doors.
"Russia is so unbelievably clever at kind of sowing doubt and confusion and spreading all this fake news and trying to muddy the waters. We think there's a role for the G7 in just trying to provide some clarity."
Freeland had few specifics on what the new G7 working group would be doing, but she said there was unanimity among G7 ministers for a concerted effort to tackle Russian disinformation and meddling in the world's democracies.
She said she and her fellow ministers talked about "democracy being under attack, and in particular about Russian efforts to destabilize some democracies and about Russian disinformation."
Freeland said she was glad Johnson talked about the working group because "I think it is one of the most important and interesting outcomes of our conversation."
Sullivan didn't mention the Russia working group in his summary of the talks or single out the Kremlin's use disinformation, but he said the U.S. remains committed to the G7's endeavour.
He called on Russia to be a "constructive partner" in Syria, where it continues to back the regime of Bashar Assad. He blasted it for the chemical weapon attack on a former Russian spy and his daughter in the British town of Salisbury. And he called on the Kremlin to give Crimea back to Ukraine and get out of its eastern region.
Sullivan also said co-operation with Russia on a variety of topics is necessary, including fighting terrorism.
"There are any number of areas where we still need to have a dialogue with Russia but that will not prevent us from standing up and confronting and taking action against Russian behaviour that's contrary to international norms and all that we stand for in the G7."
Afterwards, a senior State Department official, speaking on the condition of anonymity because of the sensitivity of the matter, added additional comment: "The U.S. will support its allies to combat state sponsored disinformation from Russia and other countries. This remains a priority."
Freeland has framed the clash between democracy and authoritarianism as a defining theme of our time, with Russia as the West's main foe on that front.
"I lived in Russia, in Moscow. I speak Russian. I am a huge fan of Russian culture, of the Russian language. I have very many Russian friends," she said.
She recalled her previous career as a reporter covering the collapse of Soviet Union in the 1990s and "Russia's efforts to build democracy and a market economy."
"I was very passionate in my coverage as a journalist of that effort and I have tremendous admiration for the many Russians who worked so hard to do that. And I still have great admiration for those Russians."